Why is Hollywood star Van Damme visiting India?
August 28, 2013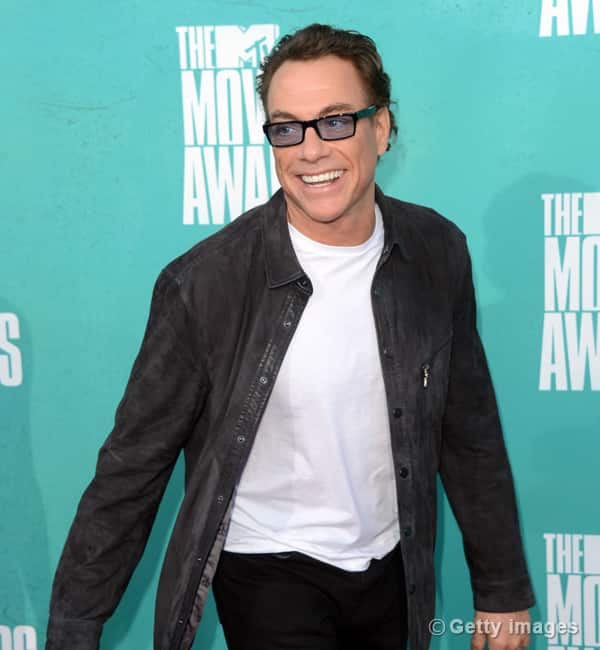 The Expendables 2 star, who had expressed the desire to work in Bollywood, will be in New Delhi in September. Here's why
International movie star Jean Claude Van Damme will be in New Delhi on his maiden visit to India for the global launch of former tennis player and Hollywood-based Indian filmmaker Ashok Amritraj's autobiography in September. He is looking forward to meet his Indian fans during the trip.

Van Damme and Amritraj's association goes a long way - the action star featured in the latter's 1991 production venture Double Impact.

The autobiography will be launched at the CII Big Picture Summit, a flagship conference organised by the Confederation of Indian Industry for the media and entertainment industry. The conference will be held from September 13-14, 2013.

"I am looking forward to my first trip to India for the global launch of my friend Ashok Amritraj's autobiography. It will be great to meet my Indian fans who have supported my films for so many years," Damme said in a statement issued by CII Wednesday.

Some of his popular films are - The Expendables 2, Blood Sport, Kickboxer, Universal Soldier and Sudden Death.

Amritraj said it is his "pleasure to welcome" the actor to India. "He has been a special friend for over two decades, from the days of our successful partnership on Double Impact. I'd like to thank him for taking the time from his busy life to celebrate the launch of my book," he said.

Earlier this year, Van Damme attended the International Indian Film Academy (IIFA) Awards 2013 extravaganza in Macau, and said he was on a lookout for two Indian faces for his upcoming films. He had also expressed the desire to act with Salman Khan.
Source: bollywoodlife.com
Jean-Claude Van Damme