Jean-Claude Van Damme at IIFA, hunting for Bollywood actors
July 5, 2013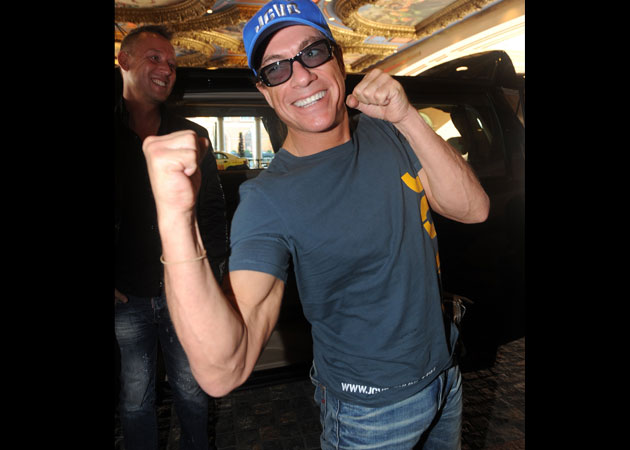 Jean-Claude Van Damme will present an IIFA award at the ceremony. (Photo courtesy: AFP)
The Expendables 2 star Jean Claude Van Damme is on his third trip to IIFA Awards this year, held at Macau and the actor is scouting for some Indian talent to work on his next international venture, Luxury Meets Justice.

"India has great actors and actresses and it is a great country. We should be honoured to have Indian actors in our film.," said the 52-year-old action star. "We are going to make a film Luxury Meets Justice and India is a big market and should be a part of it," he added.

When asked about his plans to do a Bollywood film, Van Damme said, "I hope so. It will be a pleasure."

Talking about his IIFA plans, Jean-Claude Van Damme said that he will be presenting awards at the ceremony and will also attend IIFA Rocks.

And while Van Damme is busy hunting for a suitable actor for his international project, we asked about his favourite Bollywood star. The actor quipped, "It's a hard question. It's like asking what's better Ferrari, Lamborghini or Mercedes!"
Source: movies.ndtv.com
Jean-Claude Van Damme